Son·der·bar /zɔndɐˌbaːɐ̯/ [German]
adj. Curious. Strange. Peculiar. Odd.
Founded by three business partners and friends, Sonderbar Pictures is an international production outfit headquartered in London and spread across multiple continents in both the English and German languages. We are focused on developing and producing the kind of stories that get overlooked - people we can learn from, tales in need of being told, concepts that change our way of looking at the world.
We live by our name - we are unique, we think differently, we stand out - and so do our projects.
With years of experience in every facet of the filmmaking process - from screenwriting and cinematography, to industry-standard VFX and distribution & marketing - we make shorts and features that intrigue us in every genre, both fiction and non-fiction.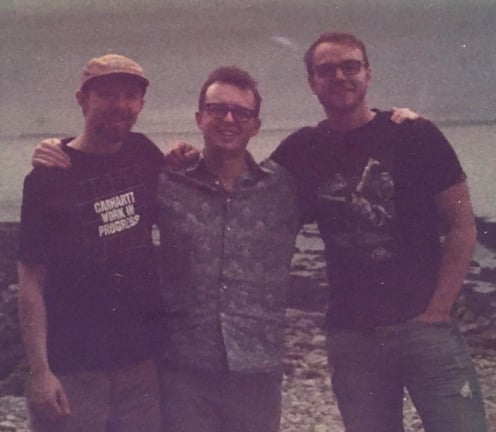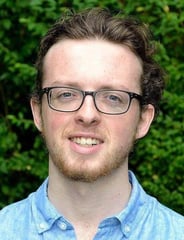 Oscar Harding
With a background in historical research and film journalism, British-Irish filmmaker Oscar Harding has had international experience on a broad range of productions in a variety of roles, most notably the Academy Award-nominated and BAFTA-winning Theeb, BIFA-nominated The Darkest Universe, and IFTA-winning The Lonely Battle of Thomas Reid.
Oscar made his directorial feature-debut with the Sonderbar produced documentary A Life On The Farm, which is currently playing festivals worldwide.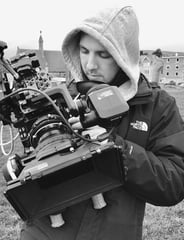 Edward Lomas
Edward's expertise ranges from producing and directing to cinematography, where he has gained the majority of his experience over the years while working with a number of high-profile clients. In all of his work Edward tries to explore the uncanny, weird and wonderful as this is where he believes great storytelling excels.
Edward has also directed and produced a number of shorts including 'Benefits' which was commissioned as part of Channel 4's 'Random Acts' and screened at the London Short Film Festival and London Sci-Fi as well as Curzon's 'Explore The World' festival.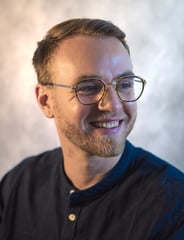 Dominik Platen
Dominik's experience in the film industry stretches across various disciplines including directing, writing and producing. Starting out in animation and visual effects, Dominik has earned various credits on a number of major blockbusters and TV series including The Lion King, Jurassic World: Fallen Kingdom, and Netflix's The Witcher.
Having directed a number of shorts and reaching the finals of the prestigious The Pitch Film Fund in 2019, Dominik's most recent film is the Sonderbar produced 30-minute documentary Heimat.